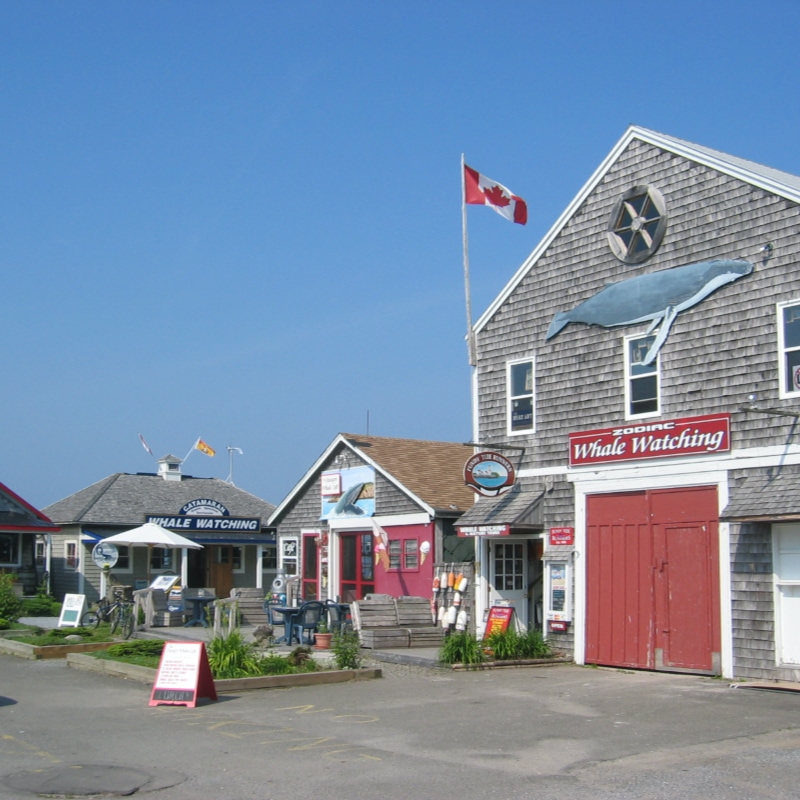 St. Andrews by-the-Sea Attractions & Activities
What To See & Do In St Andrews by-the-Sea
There is so much to see and do in St Andrews from whale watching and kayaking to art galleries and amazing outdoor performances at our amphitheater. St. Andrews also has a thriving 'foodie scene' and hosts a world class golf course.
So come and experience everything St. Andrews has to offer… fresh seafood, beaches, seaside walking paths, sea kayaking, golf, historic Main street, The Fundy Discovery Aquarium, Kingsbrae Gardens, Ministers Island and so much more.
Enjoy The Town of St. Andrews…
There is so many things to see and do in the town and Kingsbrea Arms Inn is so close to most of them that you walk! Here is a partial list of some of our guests' favourite places within walking distance.
Even More Only A Short Drive Away…
Here is a partial list of some of our guests' favourite places within driving distance.
Whale Watching…
In St. Andrews, you're on the international super highway for migrating whales. Prime time is mid-June to September. Kingsbrae Arms is situated just up King Street from the harbour where the excursions begin. Choose a tall ship, whaling vessel, catamaran or speedy zodiac.
Kyack Tours & Rentals…
St. Andrews offers several kayaking opportunities, both tours and rentals.
Golf St. Andrews NB…
St. Andrews offers a distinguished signature golf course. The links offer golfers superb views of the ocean along with a challenging version of their favourite game. The course features a dynamic sequence of ocean front holes, exceptional forested holes, and a natural design that blends with existing topographic and geographic features. The almost constant change of direction in the routing from one hole to the next ensures an exhilarating round.
Holes: 18
Course par: 72
Length: 7,000 yards
Dress Code: traditional golf attire and soft spikes