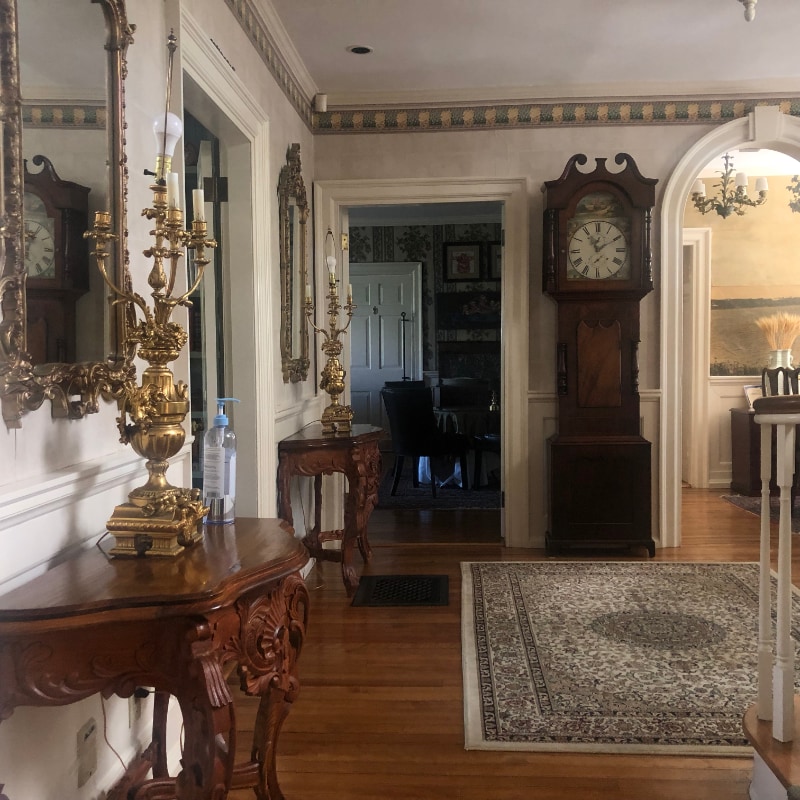 Hotel Policies
Hotel Policy & House Rules
We strive to provide our guests with an exceptionally clean, safe, and friendly experience. The following Hotel Policy have been established based on industry standards, our needs as a small boutique hotel, and to best suite the needs of our valued customers.
This Hotel Policy is part of our reservation agreement with you. As our hotel guest, by reading and signing your hotel registration you are agreeing to abide by all of our Hotel Policy and House Rules, terms and conditions, and procedures.
Early Bird & Promotional Discount Rate Stays:
Early bird and promotional discount rate stays are charged to your credit card in full at the time of booking and are clearly specified on our website and booking engine as non refundable and non commissionable. No changes are allowed under any circumstance. We strongly recommend travel insurance to provide protection for travel emergencies or unexpected change of plans. Chubb Travel Protection Only CFAR [Cancellation For Any Reason] travel insurance will cover you for cancellations due to family reasons, health issues, weather disruptions or even a quixotic change of mind, just to mention a few.
All Other Online Bookings:
Our standard 50% deposit (minimum deposit: one night) confirms the booking. Please note: We charge your card 2 weeks prior to arrival in full. Please ensure you book with the correct card. We pass along the fee charged to refund a card of 3.5% for any reason. If you have requested us in writing to attempt to rebook your room you must still pay your balance in full 14 days prior to the arrival date. You are still financially responsible for the entire amount. We cannot stress enough to protect yourself by buying insurance to cover your booking.
Cancellation Policy:
Kingsbrae Arms has a no cancellation policy.
Background On Our Cancellation Policy:
Small Inns in remote, destination resort areas such as Kingsbrae Arms, cannot re-book or sell last minute vacant, canceled rooms as is common with hotels in urban areas, or highway hotels/motels. Guests book particular rooms or suites for a certain nights, usually months in advance and we take the room or suite off the market for those nights. That is why changes or cancellations adversely affect us since we cannot simply re-sell the cancelled rooms. The same rationale also applies to requests for last minute "switches" of dates, or complimentary "re-bookings". For special conferences in St Andrews when there is great demand we are sometimes able to rebook with a $100. charge plus tax for each night as well as any fees to re-rent that are passed on. This is a rare occurrence.
Just as guests plan their stays with us months in advance, we make commitments to our season staff months in advance as well. Once we are committed, it is extremely difficult to modify staff commitments and schedules. In short, if the booked room is not used on the exact dates, which we removed from the market, that translates into 100% loss for our Inn, with our limited number of rooms. Therefore all deposits are non-refundable. To prevent loss of money, comprehensive CFAR [Cancellation For Any Reason] travel insurance is recommended. If for any reason, personal or business, you question whether you are going to be able to honor this booking for the dates booked, we strongly recommend such insurance to provide protection for travel emergencies or unexpected change of plans such as Chubb Travel Protection. We cannot provide that protection for you.
Please note due to covid we can give you a credit for up to 1 year from your original booking date. A letter from your doctor or nurse practitioner of confirmation is required and there is a $250 one time rebooking fee. We have older members on the staff who we do not want to get infected. Under certain circumstances we can change the name on your booking to another couple on the same date. Please contact us directly and this in no way guarantees your ability to change the name. We highly recommend travel insurance to protect your trip otherwise you are at risk.
Arrival Time & Check In Time:
Check-in is 4pm until 7:00pm [ATZ] when our reservation office closes for the day unless alternate arrangements have been made. If you plan to stop for dinner prior to arrival, please do let us know. Because of our small size we are never able to guarantee early arrivals. Should you arrive early you are welcome to park in our lot and visit the town or garden café prior to 4:00pm check-in. Please note with prior arrangements staff can meet you until 10 pm at night for a late check in. Guests checking in from 10 PM to 12 PM will be charged a $50. fee for this service as we do not have welcoming staff available after 10pm. After 12 pm this fee doubles and goes directly to the staff member. We do realize things in life do happen when not expected but please notify us as soon as possible since staff are up again and back at work at 7:30 am. We are unable to leave a key as this is a liability issue.
Departure Time / Check Out Time:
Check-out is 11:00 am so we can make up the room for the next arriving guests. Our rooms are in high demand. Should you require occupancy of your room beyond 11:30am, 50% of your daily room rate will be charged to your credit card on file, availability permitting. We thank you for your understanding.
Rates Based On Double Occupancy (Extra Person Charges May Apply):
The quoted rates of our accommodations are based on double occupancy. There is a fee of $100 per extra guest (or $50 fee per extra child under 10 years old). If booking on this website, our online booking system will add this charge on the final step when you choose the number of guests for your chosen room(s). If you are booking on the phone please be sure to tell our staff how many adults and children under 10 will be visiting.
Children's Policy:
Children and families are always welcome at Kingsbrae Arms. Extra children 10 and older can be accommodated in many of our rooms, suites, and wings for an additional $100. per night, or children under 10 for $50 per night. Extra per person daily charges do apply.
Dog Policy:
Dogs under 40 pounds (~10kg) are welcome in designated rooms as long as they are well behaved. A $50 per pet cleaning fee applies, charged once only per stay. The dog-friendly rooms/suites must booked in advance only. We keep our 7 rooms in the historic room free from all pets as well as all common areas.
Please do not show up with a dog unannounced under any circumstances as we may not have a pet friendly room available. IF we do not you will forfeit your room. Please CALL for larger dogs to see if we can fit them in properly. We will try our best
Groups:
Due to the intimacy of the inn's public rooms, space may not be used for meetings or other group functions out of consideration for other guests. Exclusive use meeting and event spaces are available with our whole house buy-out. Please call us for details about a buy-out option. Meetings, events, receptions and photography shoots may be approved, availability permitting. Location usage fees will be assessed and charged to your credit card on file. These events are non refundable once booked.
Use Of The Property:
For purposes of privacy and comfort, the small scale of Kingsbrae Arms is reserved exclusively for registered guests. Unregistered guests, including unregistered wedding party members, photographers, hairdressers and the like are strictly prohibited from using the public and private spaces of the house and surrounding grounds. Some exceptions may be approved in advance, availability permitting. Otherwise, location usage fees of $C1,000 will be assessed and charged to your credit card on file. We do no know your plans and may not be able to accommodate them last minute under any circumstances, at any price, so please let us know what you are contemplating in advance. If you want exclusive access then the entire property must be booked in advance.
Travel Agents:
Kingsbrae Arms bookings are commissionable to authorized travel agents at full rack rates only. Commission is 8%. Send us an email and we will send you an invoice which requires a pre-authorization on company or guests' credit card. Travel Agent bookings must be pre-paid and are non-refundable no later than 60 days prior to arrival or the booking will be cancelled. Multi-day discounts and discounted Cottage Rooms are not commissionable. Promotional discounted special offers are not commissionable. By agreeing to these Terms & Conditions, we hold travel agents responsible for advising guests of the details of their stay & providing guest contact information. Payment of commission will be made upon completion of the booked stay and upon receipt of an agency invoice. Thank you.